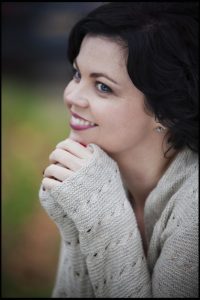 BMus, MMus, Authorised CVT Teacher Katja Maria Slotte is a Finnish singing teacher, vocal coach, singer, performer, voice over artist, and music educator. Her approach to teaching is holistic, drawing on vocal pedagogy, music education, body work, and creativity coaching, and based on 20 years of teaching experience. 
Encouraged by her own teachers, Katja set off on the teaching path at a relatively early age and got her first official teaching job at the age of 17. Trained at renowned music institutes including the Sibelius-Academy in Helsinki, the Conservatory of Rotterdam, and Complete Vocal Institute in Copenhagen, Katja is now based in Rotterdam (NL), where she instructs and mentors singers, coaches teachers and performers, and works with choirs. In 2014 she launched her Online Classroom, offering courses and training in Complete Vocal Technique and other voice, performance and teaching related topics to singers from all over the world: from Germany to Canada, USA to UK, Ecuador to Turkey, The Netherlands to Lithuania.
Katja currently teaches singing and song interpretation at The Dutch Academy for Performing Arts in The Hague Her commissioned teaching includes workshops and trainings for Institut de formation de l'éducation nationale in Luxembourg, Fontys Rock Academy in Tilburg, ArtEZ conservatory in Enschede, Estonian Society for Music Education, Stichting Buitenkunst, and The Vocal Couch in Amsterdam. She develops teaching materials, is currently working closely with Finnish e-learning company Rockway, and is the co-founder of the music education initiative Music In All in Luxembourg.
As a performer, her work includes a variety of music styles from Jazz, folk, pop, world music, and Nordic folk music. She has worked as a singer and musician in projects ranging from bands and a cappella groups to contemporary dance and theatre productions. Recent projects include a tour in Dutch theaters with The More The Mary, performing together with It Takes Three To Tango, and the 50's vocal group The Rodettes.