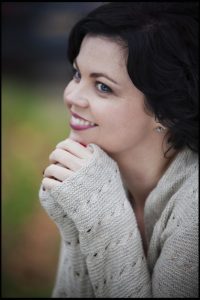 Katja Maria Slotte is a Finnish singing teacher, vocal coach, singer, pianist and multi-instrumentalist, performer, voice over artist, writer, and music educator. Her approach to teaching is holistic, drawing on a strong background in vocal pedagogy and music education, and based on more than two decades of experience in teaching and performing.
Encouraged by her own teachers, Katja set off on the teaching path at the relatively early age of 17, when she got her first official teaching job as a piano teacher in a local music school. Trained at renowned music institutes including the Sibelius-Academy in Helsinki, where she received her Bachelor's and Master's degrees in Music Education, the Codarts Conservatory in Rotterdam where she studied Brazilian music and Jazz, and Complete Vocal Institute in Copenhagen where she trained as an Authorised Complete Vocal Technique teacher, Katja is currently based in Rotterdam (NL).
She trains, coaches and mentors singers of all levels, ages and musical styles, coaches teachers, speakers, performers, and choirs. In 2014 she launched her Online Classroom, offering courses and training in Complete Vocal Technique and other voice, performance and teaching related topics to singers from all over the world. A multi-linguist and gypsy at heart, Katja is regularly teaching in other countries or conducting independent study and research trips to learn from voice pedagogues and master musicians around the world.
An ongoing learner, Katja enjoys studying the voice from different holistic perspectives, developing herself as a teacher, artist and creative, and continues seeking training in the fields of vocal pedagogy and musicianship. Katja enjoys seeking knowledge pertaining to vocal mechanics, vocology, and cross-methodology in singing pedagogy. She has been studying Complete Vocal Technique (CVT) in depth since 2007, though training and Authorised CVT Teacher updates at Complete Vocal Institute, and is since 2016 back to exploring the Estill Voice Training (EVT) system. Katja has trained with master teachers, voice researchers and coaches, most notably the Danish Cathrine Sadolin, British Gillyanne Kayes, and Broadway vocal coach and speech pathologist Tom Burke.
Katja has taught vocal technique and song interpretation at the Dutch Academy for Performing Arts in The Hague, SKVR Jazz School and Jeugdtheater Hofplein in Rotterdam, Theateropleiding Selma Susanna and The Vocal Couch in Amsterdam. Her commissioned teaching appointments as a voice teacher includes workshops and trainings for Fontys Rock Academy in Tilburg, ArtEZ Conservatory in Enschede, and Stichting Buitenkunst. She is also a content creator for the Finnish e-learning company Rockway.
Katja enjoy combining her backgrounds as a music educator and singing voice specialist with her interest in world music styles. A certified music teacher, specialised in early childhood music education, she has followed training in the Orff-Schulwerk approach, and is familiar with the Kodály method. She has trained with a vast array of master teachers and musicians, most notably the Finnish Soili Perkiö, the American Doug Goodkin and Dutch Bart Fermie, and conducted independent study and research trips among others to Brazil where she immersed herself in samba, bossa nova and choro music.
In Finland, Katja taught early childhood music at Brages Musikskola in Helsinki, and continued her work as a music teacher at The American School of The Hague in The Netherlands. Katja has presented workshops and courses for teachers at Institute de formation de l'éducation nationale in Luxembourg, the Conservatory of Jakobstad in Finland, the Estonian Sociaty for Music Education, and is the co-founder of the music education initative Music In All in Luxembourg.
As a performer and musician, Katja's work includes a variety of music styles from folk, Jazz, pop, world music, and Nordic folk music. She has worked as a singer and musician in projects ranging from bands and a cappella groups to contemporary dance and theatre productions. Recent projects include touring in Dutch theaters with The More The Mary, performing together with the international tango group It Takes Three To Tango, and with her duo together with German pianist Thomas Böttcher. Katja is currently preparing a new solo program, 'The Home In My Heart', dedicated to wanderers, nomads, and seekers. In her program Katja weaves together stories with songs from her eclectic music background, as she examines topics as roots, home-sickness and nostalgia.
A detailed C.V. is available upon request.