Hi! I'm Katja.
I'm dedicated to help you communicate fearlessly and authentically with presence and effortlessness, find and maintain a free and healthy voice, become the best singer, performer or teacher that you are, to thrive as an artist-preneur and to live an inspired, sustainable life as a creative.
Combining my background as an Authorised Complete Vocal Technique Teacher, Bachelor's and Master's degrees in Music Education, with my keen interest in vocal pedagogy, I enjoy making a synthesis of the many science-based methods that there are to train your voice. In addition to this, I draw from a strong background in performance. The result is a holistic approach, combining body, voice, mind and spirit to achieve optimal vocal freedom, authentic story telling, fearless performance and creativity.
I can help you train your voice and keep it healthy, develop your own unique sound, sing across different styles, manage performance anxiety, be authentic on stage, deliver powerful presentations, make more efficient goals and help you reach them.
Whether you're a singer or speaker, I've got tools that will help you unlock your voice!
Wanna find and release your inner crooner or beltress? Learn how to use your voice across different styles? Gain more power and clarity in your speaking voice?
The human voice has boundless possibilities, and the techniques I teach can be applied for singing in all music styles, as well as the speaking voice. These techniques are all based in science and research of the voice, but delivered to you in a way that fits your learning style the best.
I've also discovered that the key to fully unlock your own voice is to connect the dots between voice, body, mind and soul. That means working on singing technique in combination with body-work, mindset, and nurturing our creativity. Taking care of the whole package!
---
Wanna get to know me first?
Curiosity and a love for learning has not only brought me degrees and certificates in Music Education, Vocal Techniques and Vocal Pedagogy, but it has also brought me to many places around the world. I'm from Finland, and have studied, worked and spent time in many countries. I love teaching in combination with performing and creating things, because I think those three nourish each other. I'm constantly creating things: concerts, classes, online programs, retreats, workshops, articles.
My life experiences include having overcome perfectionism, stage fright, fear of failure and creative blocks. These things seem to be taboos for so many performers and creative people, but I've come to understand that they're just a natural part of life and the creative process, and that we can learn to manage them if we just have the right tools. I love to share these tools with other singers and creative people, because it breaks my heart to see how many great singers aren't living their full potential because of being held back by these kind of blocks.
I also know about the joys and obstacles of living a creative life that includes managing multiple tasks, goals, dreams and projects. I've learned how important it is to find balance, and to take care of the whole singer/artist: voice, body, mind and soul.
Katja's teaching is very inspirational and out of the general singing teaching box! I have worked with other singing teachers, and they were all more or less one style of teaching. Katja has got many ways of getting solutions to one problem, her teaching is very diverse. And she has a living music career that she shares, it's fun & cool! 

-Tamara Pientka, singer & voice teacher
STUDIES:
I have Bachelor and Master's degrees in Music Education from the Sibelius-Academy at the University of Arts in Helsinki (FI), studied Jazz and Brazilian music at Codarts University of Arts Rotterdam (NL), and am an Authorised Complete Vocal Technique (CVT) Teacher graduated from Complete Vocal Institute in Copenhagen (DK).
My interest in keeping developing myself as a singer has brought me to study many techniques, methods and styles of singing with many wonderful teachers. I started off with classical singing lessons, moved on to Jazz, Brazilian music, Pop, many world music styles, and more. I have acquired a wealth of knowledge pertaining to vocal mechanics and methodology through study with some of the most inspiring voice researchers and master teachers in the world, including Cathrine Sadolin, Gillyanne Kayes, and Tom Burke.
I am familiar with the Estill Voice Training model, and have taken courses in Connected Singing with Sanne Graulund, who combines connective tissue stretching, movement and sound. I also practice yoga, which for me counts as a wonderful addition to my toolbox as a singer and teacher. I keep up to date in the latest research and pedagogy by attending CVT update courses, seminars for voice teachers, and reading a lot of articles and books.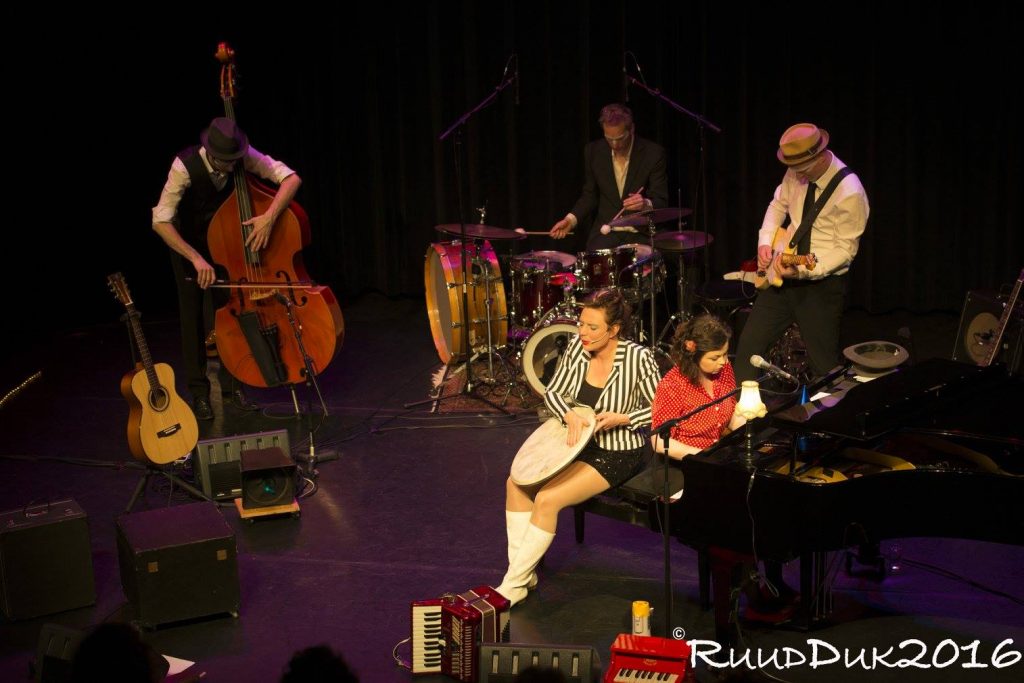 My formal music training started with classical piano lessons at age 6 at the Central Ostrobothnia Conservatory of Music, where my teachers encouraged me to pursue professional music studies later on. At the Music Education department at the Sibelius-Academy, where teaching and performance subjects went hand in hand, I felt like a kid in a candy store – so many possibilities!
My philosophy for teaching music is greatly inspired especially by the work of Finnish music educator Soili Perkiö, expert in primary and early childhood music education. Another source that I draw from is the Orff-Schulwerk approach to music education, in which I have followed several courses with American master teacher Doug Goodkin. Recently, I started studying with Dutch master percussionist Bart Fermie, who has developed a Practical Approach To Enhance Music Performance Abilities: PATEMPA. This approach brings us back to the essence of music making as a holistic experience of aural learning, sound, movement and rhythm.  
I know Katja as a skilled, sophisticated teacher with a good sense of humour and great enthusiasm. She is an all-rounder, I have heard her sing and seen her teach in different languages and styles, very inspiring! A good professional and a nice person, she knows how to make contact with anyone.

-Kristien Sonnevijlle, performer & theater teacher
WORKING EXPERIENCES:
I've worked as a singer and musician in theater and contemporary dance productions, toured in Dutch theaters with my own theater concert, performed in concert venues and living rooms, entertained at international events and gala-dinners, worked as a voice over artist, trained and coached singing teachers, created and produced materials for music education, worked as a music teacher in elementary and secondary school, as an early childhood music teacher and a singing teacher in a music schools, published articles and e-books, given team-building workshops for big companies, trained professional speakers in vocal technique and performance skills, given vocal emergency aid to professional singers prior to performances or recording sessions, been the vocal coach for stage productions…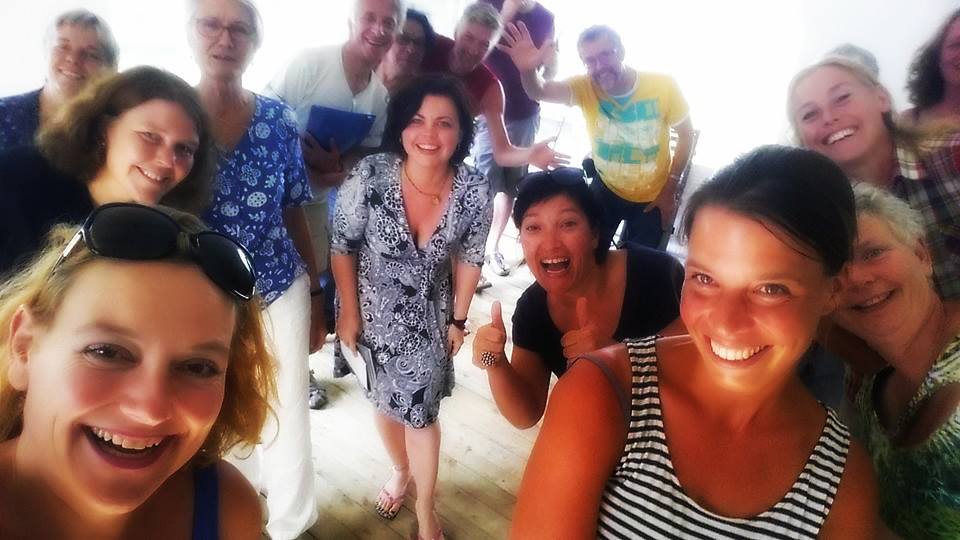 …and I've taught many lessons to thousands of students! I've worked with seasoned performers and recording artists, performing arts students, aspiring actors and speakers, people who think they can't sing. I've taught singing, vocal techniques, performance skills, song interpretation and storytelling, choir, early childhood music education, music and movement, piano, vocal pedagogy, didactics of music education. My youngest student was 4 months old, and my oldest 78! Read my biography here.
I have experienced Katja in action teaching students and can just express my admiration for her great knowledge, enthusiasm and dedication regarding her work. She has great sense of humour. I warmly recommend Katja.

-Henrik Ekman, singer & voice teacher
Wanna find out if working with me would be something for you?
Check out my welcome kit with resources from my studio! There's breathing exercises, and "Rock Your Singing Practice", a collection of my favourite tools, apps and resources to make the most of your practice . You'll get notifications on updates, free mini-lessons, workshops & webinars too.