Get access to my free resource library for singers and teachers
Become an insider to my studio:
Hi! I'm Katja Maria Slotte
My work is the result of over two decades of experience as a performer, voice teacher, music educator, trainer, and career coach for performers and teachers.
Combining my background as an Authorised Complete Vocal Technique (CVT) Teacher, a Master's degree in Music Education, with my keen interest in vocal pedagogy, I enjoy making a synthesis of the many science-based methods that there are to train your voice. The result is a holistic approach, combining body, voice, mind and spirit to achieve optimal vocal freedom, authentic storytelling, fearless performance and creativity.
I'm dedicated to help you find a free and healthy voice, grow as a singer, performer and teacher, and to live a creatively inspired life. Whether you're a singer or speaker, beltress or crooner, actor or teacher, I've got tools that will help you unlock your voice, self-confidence and creativity! Wanna find out how? Read More…
YOU WANT TO:
Work with an experienced voice teacher to gain or maintain a solid vocal technique.
Learn how to use your voice in a healthy way without compromising your unique sound.
Lose fear and feel connected and confident about your voice, about performing and teaching.
Find new inspiration and tools for your teaching work.
Get a clear structure on how to practice and apply Complete Vocal Technique to your own voice.
LET'S MAKE IT HAPPEN!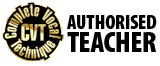 What Clients Say
Evelien Storm

For me, Katja is like a barrel full of knowledge and inspiration from where I can draw whenever I feel stuck. Whether it's a voice related thing, a question about a student I teach, or organizing my work better - after a lesson with Katja I always have new ideas and insights, and it always helps me to get unstuck! I believe you can't wish for a better teacher.

Margriet Sjoerdsma

Katja is a great and enthousiastic teacher, with deep and detailed knowledge of the voice and how it works. I find her lessons inspirational and I recommend her strongly. She's the kind of teacher that makes you sing the songs you never dared to sing and has solutions for every 'problem' along the way. Inspiring!

Tamara Pientka

Katja's teaching is very inspirational and out of the general singing teaching box. She's got many ways of getting solution to one problem, her teaching is very diverse. After having participated in Katja's online course, I lost fear! It's so relieving, it makes you so strong as a learner. Katja's goal exercises helped a lot. They have changed my work ethics and my work structure. To be honest – after her online course, I had a structure in my work for the very first time in my life! And that's a great feeling.

Floor Horninge

Katja always puts the student in the spotlight. It's all about YOU and how she can help you the best. She is empathetic and objective at the same time, which makes you feel very comfortable as a student. The teaching tools I have learned are great. Now I feel more like a real voice teacher than I did before!