Your Private Vocal Academy
Work together with Katja Maria to take your voice or teaching skills to the next level!
Are you preparing to achieve a specific vocal goal?
A series of concerts, a recording or a role in a musical theater production? Do you have entrance exams coming up for a conservatory or performing arts academy?
Let me help you get your voice and performance in top shape!
Personal Vocal Trainer is a fully personalized, intensive coaching and mentoring program for motivated, dedicated vocalists and performers. Ideal for you if you:
Are looking to develop a more refined technique to bring out subtleties in music, and be able to express a wide range of emotions in your voice.
Want to develop your sound for a specific music genre or gain vocal versatility to sing across different genres. You're a jazz singer who (secretly) wants to sing rock. A classical singer working on a pop project. A flamenco singer who wants to sing musical theater. Maybe you even wanna create your own style!
Want to overcome vocal fatigue and learn healthy habits to ensure vocal sustainability. Your voice is doing fine, but you still feel tired after having sung that gig. Or you've recovered from a vocal injury, done voice therapy and want to get back into the game.
Are looking to develop an embodied performance that feels confident to you and connects with your audience. You're fine singing, but speaking to your audience throws you off. You want to build a strong performance, not just musically, but also visually and theatrically.
Have been studying vocal techniques on your own like crazy, but find it difficult to apply the techniques and concepts you've learned into your own singing.
Are a life-long learner, who wants to know the why behind everything, and explore vocal techniques from multiple angles. You want to know more about vocal anatomy and physiology. You want to learn more about Complete Vocal Technique and other science-based techniques to train your voice, connect the dots, and "translate" between different terminologies.
Want to uplevel your musicianship, rock the jargon so you feel confident communicating with band members, or write your own lead sheets like a boss!
Have followed vocal training or taken lessons for some time, know what you want and can work well on your own, but would still like to have someone to be your personal strategist, trouble-shooter, accountability partner, and cheerleader. Because you know that one essential aspect of achieving your big goals is to surround you with the right people who can help you get there.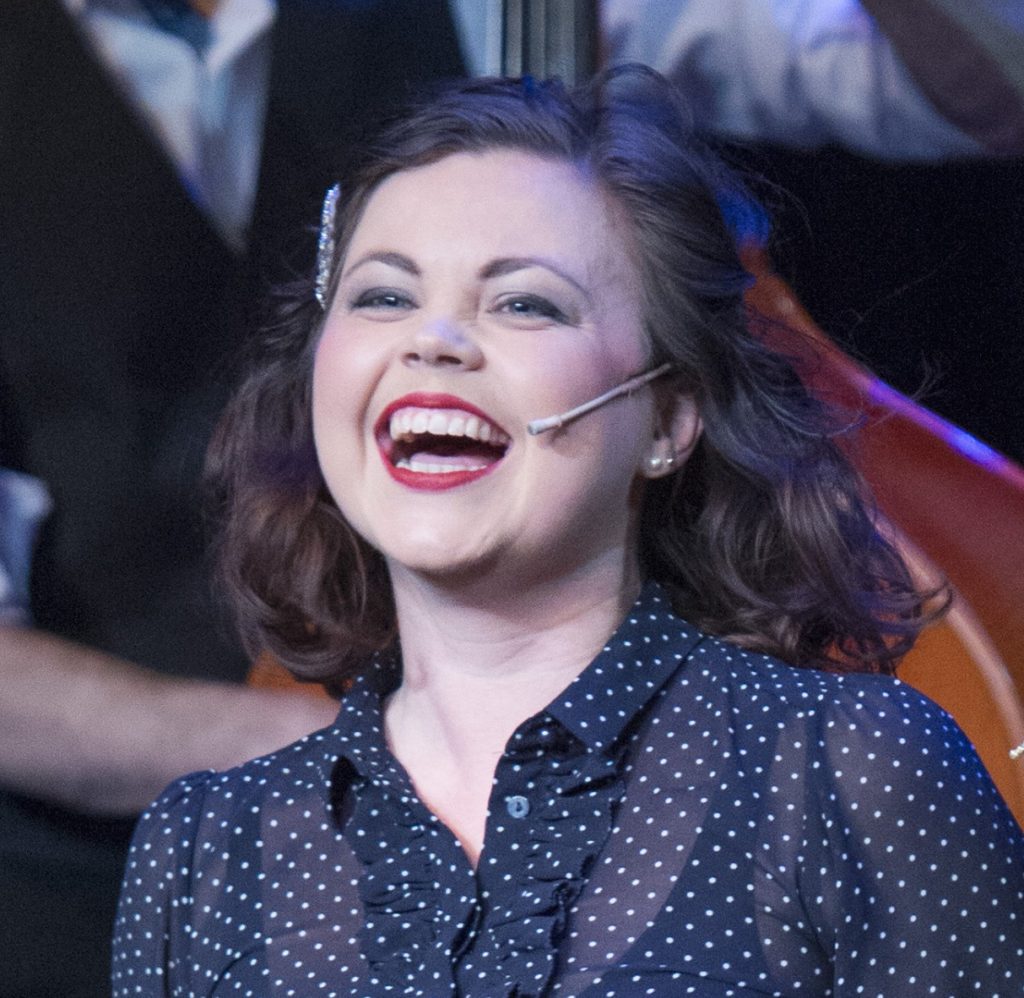 The training may include any of the following elements:
Complete Vocal Technique, Estill-based and other science-based vocal techniques to develop a well-balanced voice and sing across different styles.
Personalized warm-ups and practice routines.
Body-work to free muscle tension and ensure optimal alignment.
Song interpretation, storytelling and stage work to ensure captivating performances.
Using mindfulness and yoga based techniques to help you become more present.
Musicianship skills ranging from ear-training and sight-reading to writing your own lead sheets.
Vocal anatomy and physiology.
Creativity coaching and The Artist's Way tools to find back the magic if you're on a creative dry spell.
Career coaching and Making Your Life As An Artist tools to ensure successful project planning and creating a sustainable career.
Help in setting up business essentials: e-mail lists, using social media, handy apps and tools to make your creative business run smoothly.
How it works
Intake
We start off by having virtual coffee together! In a free 20 minute online discovery call, we'll find out if this way of working together is right for you.
After the discovery call, you'll book an intake appointment and fill in an intake questionnaire. During the intake session (75-90 minutes long), we clarify your goals and do some voice work together. Together, we will choose 1-5 main goals to accomplish in our work. I will then design your bespoke training and gather resources that might be helpful to your training and relevant to achieving your goal(s).
The coaching
We will work together intensively, meet up and be in touch several times per week for a month, a quarter (12 weeks), or two quarters (24 weeks).
What's included
Fully bespoke coaching & mentoring program targeted on voice work, performance coaching, artist (career) coaching, or a combination of these.
Weekly private coaching and accountability: up to 2 hours of weekly private live coaching and video/audio feedbacks. On an average, we'll be in touch 2-4 days per week. Private sessions can take place either via online video call on Zoom, or in person in Rotterdam (NL).
Monthly check-in calls, during which we set up your personal goals for the coming weeks, check in on progress, make a strategy for the month and adjust our strategy from previous weeks where needed.
Hand-picked and curated library of (online) resources that support your personal learning goals.
Personal Vocal Trainer community on FB.